Popular Teas and Fan Favorites
Take a look at some of our best sellers and customer favorites. 
Click here
to view all teas.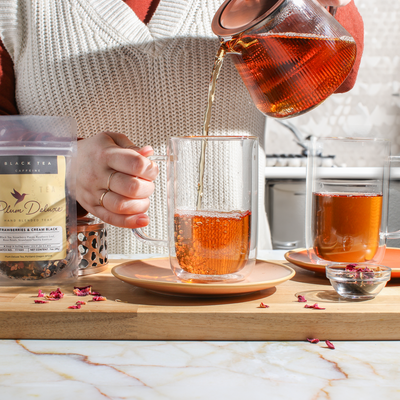 sweet vanilla, fresh cardamom, warm spices, treating yourself

tart berry, sweet apricot, recovering from the day

buttery walnut, aromatic spice, moments of contentment

creamy butter, sweet vanilla, contemplating the good things

bright citrus, soothing mint, new leaves, relaxing in the shade

malt, rich cinnamon, sweet nuts, relax and sit a spell

tart hibiscus, rich red berries,woodsy florals, nurturing health

heady florals, creamy vanilla, creative moments

sweet blackberry, spearmint, bright lime, hint of maple, seizing the day

fresh berries, fragrant botanicals, grassy vegetal notes, moments of joy

A mix of teas perfect for the season. Choose Spice, Nice, or both!