Holiday
Toast togetherness with soul-warming blends and teaware full of cheer, perfect for this season of magic.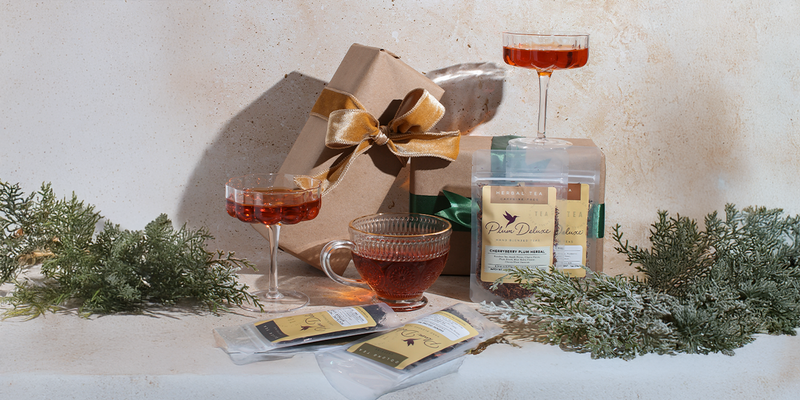 winter spices, tart fruits, hugs for all your loved ones

sweet, spice, everything nice, holiday decorating

minty fresh, sweet vanilla, holiday happiness

fresh-from-the-tree maple, warmed pecans, walks on a cool day

ripe berries, sweet spices, checking your list twice

sweet woods, buttery rum, nostalgic conversation

zesty spices, roasted berries, caramel, post-meal game time

subtle sweetness, tart fruit, warm moments on a blustery day

A mix of teas perfect for the season. Choose Spice, Nice, or both!

Celebrate the 8 nights of Hanukkah with this festive tea sampler.

A gorgeous and functional glass tea mug. 17 oz, comes with infuser/lid.

This festive ceramic reindeer mug is perfect for greeting holiday mornings.

Tea time becomes a whole vibe with our Copper Rose fluted glass teapot with matching copper tealight warmer, plus mesh infuser.