Autumn Seasonal Teas
As the fast pace of summer relaxes into the slow moments of fall, indulge in handcrafted comfort with our autumn tea collection.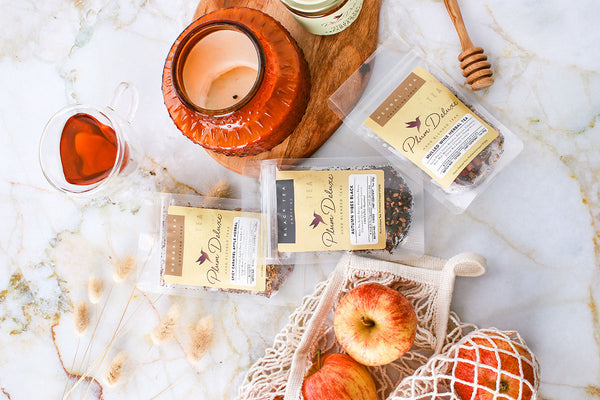 Enjoy 2-cup samples of all of our chai tea flavors, including those coming up in our Chai Month special promotion in October. See description for flavor list.

A cinnamon and hazelnut blend for sweater weather.

A no-sugar alternative to Halloween candy, with vanilla and caramel.

Enjoy your next pumpkin spice latte with our best-selling pumpkin tea!