This post brought to you by DISH. All opinions are 100% mine.
Do you remember when we didn't have Wifi? Or even ubiquitous internet access – certainly not in an airplane? It wasn't that long ago. I remember in the late 90s carrying a ultra-long ethernet cord to use in my hotel room on business trips, and there was no expectations of connectivity while at the airport or in flight.
Now we peck away at our smartphones barely even aware of pending danger right in front of us; to add insult to injury, the internet moves at a very swift pace, with Tweets flying by every second, most blogs (even ours!) publishing fresh content daily, and a variety of tacky YouTube and Tumblr memes that whiz by in a flash.
Since you've been conditioned into always being connected, you're going to run into issues when the Internet goes away. Maybe your airplane won't have Wifi (or you don't want to pay for it), or you're headed on an international trip. Or heck, you're planning on a weekend getaway and want a digital detox – we all need a break sometime. No matter what your plan is, here are some tips for being prepared to be disconnected.
Get a Hopper
I'm not going to go all Thoreau on you and deny you the privilege of having a bit of TV relaxation time. I know that for me, watching a movie or a TV show can be relaxing because I can take my attention away from work and other stressful matters.
The problem is that solutions for downloading films and TV shows has been limited – particularly since iPads and other tablets don't have a DVD drive! But the new Hopper from DISH TV looks pretty awesome. You can transfer up to 6 hours of content onto your iPad up to a week after the original air date, and you can even skip the commercials. The cost? You can get the Hopper for free by signing up for dish, and their packages start from $24.99/month. It's not for everyone, but it's certainly something to learn more about.
Sync, Sync, Sync
The sync is your friend. Short for synchronization, lots of programs and applications today offer you an "offline" mode so that you can continue to use them while offline. The problem is that you have to enable this and sync up before you go offline – a fact easily forgotten.
I use Spotify for all of my music, and I pay a premium subscription of $9/month to make that music available offline and on my mobile phone. It's well worth it to me, and I kick myself when I pull out my iPad on the plane and find I didn't sync up my latest playlist or album finds, so plan ahead and sync ahead.
This applies to all sorts of apps, and you might be surprised to find that many of your favorite programs have the option. Other suggestions: email, note-taking solutions (like Catch or Evernote), any magazine downloads, and of course, your Kindle! (Note: Kindles, by default, do pull your books offline, but if you're using a Kindle app on your phone or non-kindle tablet, they do not pull the book offline by default, so just double check you have a copy of all reading material.)
If you have special programs for work, check the help files to see if there's an offline version. Or better yet, tell all your colleagues or team when you'll be unavailable, and don't worry about it.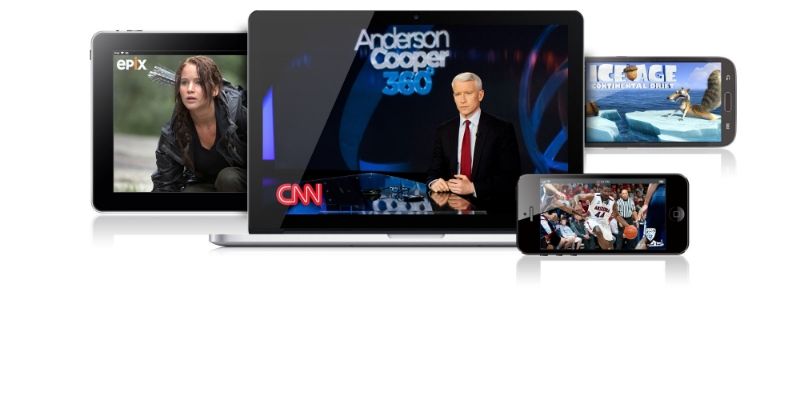 You don't have to see it all.
Last but final tip: you do not need to see/watch/read everything that is printed/published on the Internet. In fact, you can't, and if you try, your eyeballs may start to ooze out of their sockets. I give you permission to skip that latest blog post, magazine issue, or recent episode of your favorite podcast/TV show. If you're traveling, why not enjoy the sensory overload of a new destination wave over you. If you're on a romantic weekend retreat, you don't need me to remind you that your priority is not the latest news, so give the one you're with a little bit of attention.
I think the problem is many of us see offline time as a "chance to catch up" – I know I do (emails, RSS reader, etc.) Join me in trying to change that perspective. Let's look at offline time as what it needs to be: a break. It's great to have the time to read our ebooks, watch some TV, or pen a nice email to an old friend. Just make sure that you're enjoying it and not just typing and swiping away out of some digital obligation. Because there isn't one.
---
Special thanks to our sponsor, DISH. LIKE DISH on Facebook Follow DISH on Twitter